Band Bios
Indus Guys
Band Profiles
George W. Kush - Acoustic Guitar, Dobro, Electric Slide Guitar, Vocals
Jon Sinclair - Acoustic Guitar, Lead Guitar, Classical Guitar
Zag Zigfreid - Lead Vocals, Lead Guitar and Bass
Hailey Copter - Back up Vocals
Stoney Reeds - Harmonica, Hammond Organ, Back up Vocals
Harry Janslinger - Keyboard
Randy Resin - Lead Guitar
Horatio Hautknife- Bass
Tyrone (Ty) Schtick - Drums
John Angus McHashplant - Fiddle
Mark "kid cola" Twang - Guitar
Wally Bongwater - Mandolin
Roland Peppers - Engineer
---
George W Kush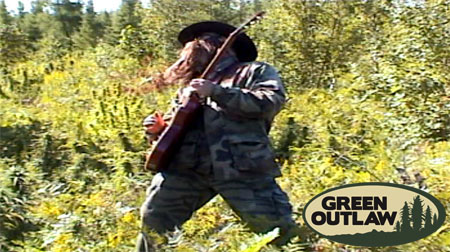 Acoustic Guitar, Dobro, Electric Slide Guitar, Vocals
A late bloomer with a joint in hand, Kush cut his music teeth not in Garage Bands but in the many kitchen jams the East Coast is famous for. Mainly known for songwriting, his influences are many, from Hank Williams to Jimi Hendrix. His unique slide guitar style is derived from having his strings sticky and plugged with resin. A songwriter who claims to "Have never written a fake song", he is well known for his many cannabis related exploits. Mr Kush is as hardcore as they come when it comes to ending prohibition. his music can best be described in one word, "authentic".
Contribution to Society: Father, Entrepreneur, Designer Construction Manager, Volunteer & Conservationist.
---
Jon Sinclair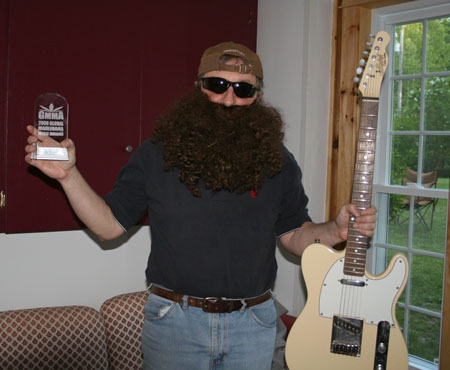 Acoustic Guitar, Lead Guitar, Classical Guitar
Not to be confused with 60's activist 'John Sinclair', Jon started playing guitar at the age of 15. Having grown up in an alcoholic family, Jon soon found himself falling into the same traps. After spending much of his 20's and 30's in an alcoholic haze, Jon discovered that you could not drink pain away, you could only drink it nearer.
On the advice of a friend, Jon began slowly switching vices from liquor to pot. Ho loved the way that smoking touched the creative part of his mind while leaving his motor skills and judgement relatively in tact.
Jon had discovered one of societies great hypocritical lies. Having seen first hand the effects of alcohol and it's damage to families, friendships and health, the recreational use of pot became an obvious choice. When the "Indus Guys Project" came to Jon's attention, he jumped at the opportunity to participate in a cause he supported in a studio role.
Contribution to society: Amateur Horticulturalist, Senior Care Worker, Songwriter and Guitarist, Empath and Humanitarian.
-influences
-not playing live, preferred not to be in bands (freedom)
---
Zag Zigfreid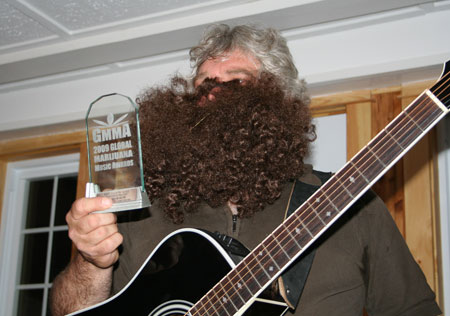 Lead Vocals, Lead Guitar and Bass
Born and bred on the East Coast of Canada, Zags' influences in music are many. U2 to Neil Young, Zed Lepplin to Sammy Davis Jr. His barrel chested vocal styling adds growl and feel to the Indus Guys' music. A songwriter and guitar player as well, Zag's tonne of influences are seen throughout the whole project. A gear head in search of ultimate tone. Zag leaves no stones unturned in his quest. A cannabis consumer and also a victim of prohibition, Zag is a real soldier in the war on prohibition.
Contribution to society: Architectural Designer, Canadian Business Owner, a single Father and Family Man.
---
Hailey Copter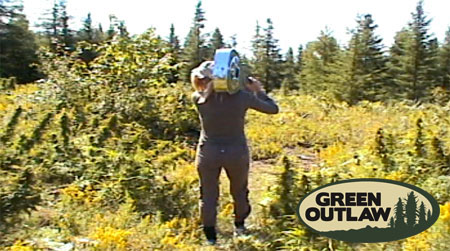 Back-Up Vocals
Born and raised on Canada's East Coast, Hailey's musical influences include Janis Joplin, Billy Holiday, Allison Krauss and Miles Davis. Her sweet vocal style has the perfect amount of smokey raspiness to suit The Indus Guys' Country-Blues flavoured music. As a songwriter and guitar player, she lends her best qualities to her vocal tracks. Two words best describer Ms. Copter, "soul and feel". Known as the "Ice Queen", for her nerves of steel during her many cannabis exploits. She is no less fierce when defending of Freedoms of others including Cannabis Consumers.
Contribution to society: World's best Mom, Songwriter, Accounts Receivable Manager, Debt Solutions Counselor, Defender of Mother Nature and Freedom.
---
Stoney Reeds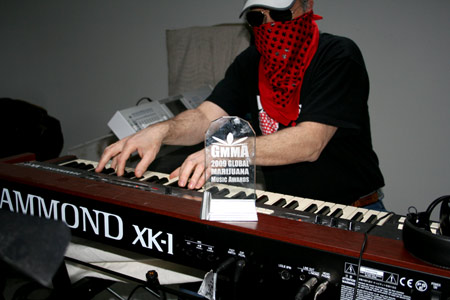 Harmonica, Hammond Organ, Back up Vocals
James Cotton and Jon Lord. These two greats influenced Mr. Reeds from day one. Other contributing factors were Lebanese and Afghani hash, Columbian Gold, and BC skunk. This unique combination of stimuli produces a harp player with "sweet licks" of his very own. Known as "One Take Stoney", he rarely takes more than one pass on the Hammond to get the killer sound he is known for. With kids of his own, Mr. Reeds is the ultimate supporter of legalization.
Contribution to society: Mining Engineer, Mentor for Kids, Libertarian, Father.
---
Harry Janslinger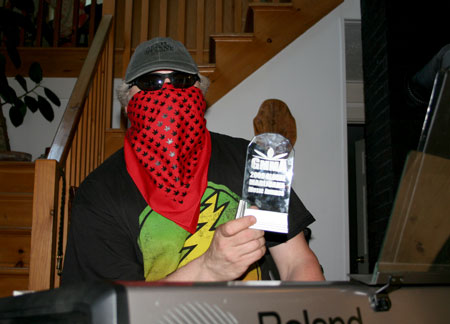 Keyboards
The course of Harry's took a dramatic turn in the early 70's.While staking out a 'be-in' in Flin Flon, he ate what he thought was a normal chocolate brownie.It didn't take long for the snaking guitar solos and strobe lights to wash away his inhibitions and draconian intolerance. By the end of the second set, Harry traded his badge and gun for a tie-die tee and a guitar. He never looked back. 'Just doin' my job' had been his mantra and rationalization for so many years.Sure,he had made a difference.But or all the people he had helped,there were many more lives he had ruined. Now his only desires were a simple life and his opportunity to create. With guitar in hand,'Hairy Harry' had teamed up with 'Kid Cheeba' and 'Morbid Mary' from 'Aunt Eustance's Old Time Happy Fun Time Band'. Unfortunately they all played guitar and had no drummer or bass player.On top of that they were all wretched musicians.One industry analyst was heard to quip 'Last time I heard a sound like that,I was trying to wash my dog with my cat 'That and the 80's were
a colossal downer. With no prospects or shoelaces to hang himself with,Harry joined Igor Loosestringsky's all guitar orchestra.It was the sound of all those guitars that finally drove him to take up piano.Of course
as soon as he did that he was out of the band.Harry's ability on the keyboard was not that dissimilar from those on the guitar.He had what could only be described as an indifferent ear for timing.He would often play in different tempos from those of the many bands he had been kicked out of. Sometimes he would play entirely different songs.Soon he was seaching other forms of art for a creative outlet Painting, writing, sleeping,etc…
The 'Museum of Oddities' was the scene for 'Hairy Harold's' first major show.There were numerous still life paintings such as 'Roaches and Pizza' and 'Dust Jungle'. He had ventured outside and painted some of the local scenery.Creations like 'Alley Knife Fight' and 'Demented Hobo' created quite a sensation.The show was a major success.It had been catered. The sound of music soon called him back.The 'Indus Guys' project was just the wake up call to get the juices flowing again.Sadly,those juices got into his keyboard and ruined it. 'The Project' as he referred to it,was quite an eye opener.He had never been to a studio and was impressed
by its lack of audience. Now that his involvement in the project is over,Harold is undertaking the momentous task of creating a rock opera in which the entire cast are public domain characters. its working title is 'Stick Mania' Afterwards he'll nosh and then off to bed,
Contributions to Society:Engineer,Avionics Draftsman,Writer,Musician,Artist,Part Time Gladiator
---
Randy Resin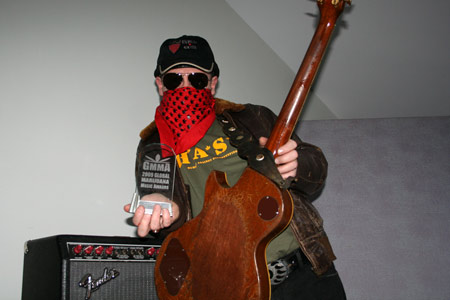 Lead Guitar
Growning up in the carefree '70s, Randy found out early in life the pleasures of music and cannabis together. Obvious musical influences from Roots Folk to Southern Fried Rock. Master of tone and feedback, Randy relies solely on a '52 Les Paul and legend amps with a few pedals. Prefers hashish over pot for playing. A staunch believer in ending prohibition. His soulful style leads itself perfectly to Indus Guys' message.
Contribution to society: Pro-musician and Carpenter, Inventory Controller, Songwriter, and Believer in Freedom, Volunteer, Father and Supporter of kids.
---
Roland Peppers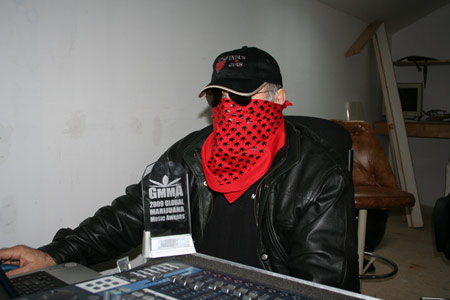 Engineer
A man of many talents talents and a living legend on the east coast. Roland has worked for and recorded the who's who of east coast musicians for over 40 years. New school or old school take your pick. An accomplished musician as well, with an ear to match. Roland's easy going manner and many useful suggestions have helped Indus Guys to forge their "Live off the floor" they are known for. A definite "member of band" in every way.
---
Tyrone (Ty) Schtick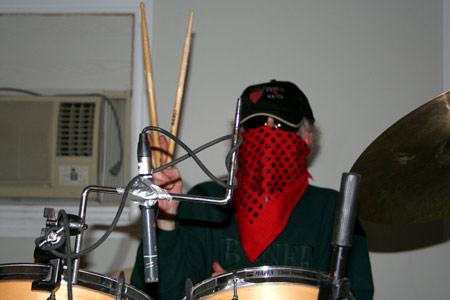 Drums
The son of German immigrants who settled in Lower East Rubber Boot, New Brunswick. As a child Ty had always had a fascination for percussion and later in life a fascination for cannabis as well. Has played for countless bands on the east coast and has showed up and "filled in" with just about everyone else. Also a guitar player his main focus has been "the blues". "The blues and pot" his favorite combination like soup and a sandwich. Ty is a firm believer in freedom, and has put his shoulder into this project for all the right reasons, money not being one of them. An all around good guy and a great guy to smoke and play with.
---
Horatio Hautknife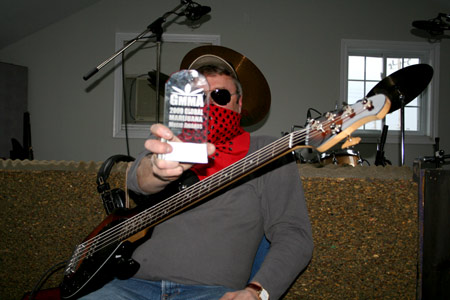 Bass
Multi-Talented is the best way to describe Horatio, although the bass is his main instrument on the Indus Guys recordings, Horatio is equally adept at keyboards, drums, and has unbelievable harmony vocal ability. He smokes dope to calm himself down and loves to play when he does. He loves all styles of music with a strong appreciation for roots, blues and gospel. He is also huge Beatles fan. A contractor and tradesman, a dedicated father and supporter of freedom in all forms.
---
Mark "Kid Cola" Twang

Guitar
A veteran stepped in the east coast music scene and a master of many styles. Known for his funky guitar stylings and his ability to write and arrange guitar parts. Encyclopedic knowledge of guitar tones and rock riffs. Fueled by black hash and fly fishing. He has owned every guitar you can name and one time or another. A jack of all trades including guitar tech, carpenter and renovator. A hard working entrepreneur, employer and devoted father. A believer in freedom and opponent of cannabis prohibition.
---
John Angus McHashplant
Fiddle
Indus Guys are honored by the guest appearance of this legendary east coast musician hailing from the highlands of Cape Breton He can play anything with strings on (he loves to smoke reefer and play the fiddle simultaneously without missing any notes, or tokes). He appreciates the cannabis music connection and all styles of music, but is known for his prowess at celtic music. Also know to resin his bow with a chunk of black hash made only from fine mountain inicas grown in the Cape Breton Highlands. Supporter of Social freedoms and a staunch anti-prohibitionist. An absolute musician who has volunteered and donated his talent to way too many causes to mention here.
---
Wally Bongwater
Mandolin
Hailing from the New Brunswick appalachians Wally grew up trying to play anything with strings on it. At an early stage in his musical career he discovered the cannabis-music connection and hasn't looked back. His influences are many from Bob Marley to Bill Monroe. His hillbilly mandolin style is laid back and blends in nicely with Indus Guy's music, giving it that taste of appalachia. Known for his extreme dexterity (he can roll a joint and play "Old Joe Clark" at the same time) Wally is a proud trooper in the war against prohibition. A master of camouflage and expert cannabis grower.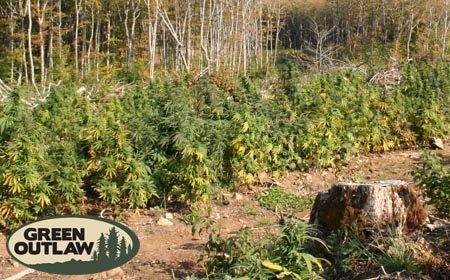 wally at work
Contribution to society: Builder, Craftsman, Songwriter, Musician, Family Man and Volunteer